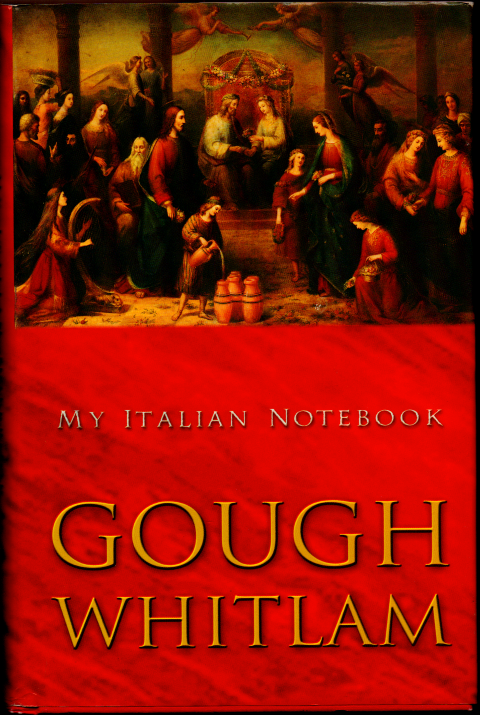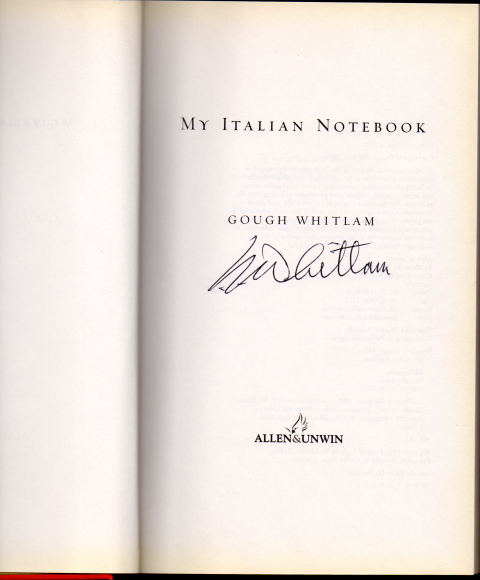 My Italian Notebook - Gough Whitlam - Signed - Hardback
The Truth of the Matter - Gough Whitlam - signed
good condition.
Penguin Books 2nd edition published 1983 paperback
On Remembrance Day, 1975, the Governor-General of Australia, Sir John Kerr, sacked the Prime Minister, Gough Whitlam. The Dismissal was the culmination of almost three years of political conflict, as Whitlam's reforming Labor government rammed home overdue legislative reforms in the face of implacable, and increasingly bitter, conservative opposition. The focus of the Opposition's scheming was the Senate, where its leaders blocked supply in order to force a political crisis. Whitlam, famous for his 'crash through or crash' style, refused to compromise with his political enemies. Passionate, pithy, learned, witty, and vigorously combative, "The Truth of the Matter" tells the extraordinary political story of the only Prime Minister of Australia ever deposed from office.
About Gough Whitlam
Edward Gough Whitlam, AC, QC (born 11 July 1916), known as Gough Whitlamis an Australian former politician and 21st Prime Minister of Australia. A member of the Australian Labor Party (ALP), Whitlam entered Federal Parliament in 1952, winning a by-election for the Division of Werriwa in New South Wales. In 1960 Whitlam was elected deputy leader of the ALP and in 1967, following the resignation of Arthur Calwell after a disastrous election defeat the year before, he assumed the position of Leader of the Opposition.
After initially falling short of gaining enough seats to win government at the 1969 election, Whitlam led the Labor Party to victory at the 1972 election after 23 years of Liberal-Country Party government in Australia. After winning the 1974 election, he was dismissed in 1975 by Governor-General Sir John Kerr following a protracted constitutional crisis caused by a refusal of opposition Coalition members to pass Supply Bills in the Australian Senate, and lost the subsequent 1975 election. He is the only Australian Prime Minister to have been dismissed by the Governor-General, using reserve powers. Although his government spent a relatively short time in office, many of the policies and institutions set up under it are still evident today, such as Medicare. His 'presidential' style of politics, the socially progressive policies he pursued, and the dramatic dismissal and subsequent election loss still arouse intense passion and debate.
My Italian Notebook - Gough Whitlam - signed